I'm really excited to be able to support some great Gloucestershire athletes throughout 2019. I will be providing Sports Therapy (including sports massage, injury therapy and rehabilitation, and performance & injury prevention programs) to help them achieve their goals (and stay in one peice!) all through the year.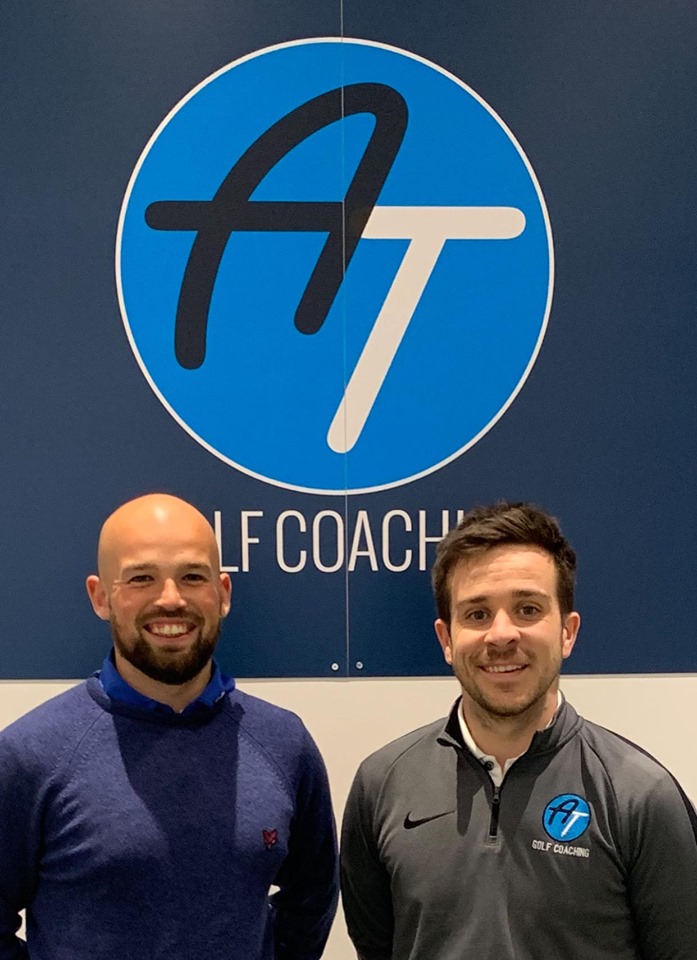 Jamie Dick will be pursuing his professional golf playing career, representing CPM Sports, Gloucester Golf Centre and AT Golf Coaching, as well as beginning his PGA qualifications. Jamie will be coaching in the state of the art studios and working in the shop at AT Golf as well as playing a full season on the west region and PGA EuroPro Tour, for which he won qualifying school, an great achievement by itself. I work closely with all the playing and coaching pro's at AT Golf, and can't wait to see what Jamie can do in his first year on the European tour. Jamie is on the left, Alex Whittal is on the right (Mr A of AT Golf).
Oscar Powell is a mountain biker from Stroud with one goal, to have as much fun on a bike as possible.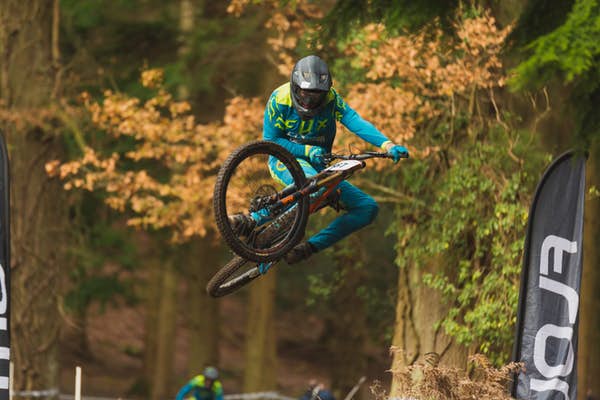 Os has a background racing MTB 4X (four riders down the same track at the same time), and has been on the overall national podium 3 times, taking the series win in youth in 2016 . He recently raced MTB DH at the Fort William (Scotland) round of the UCI World Cup, getting a top ten result in Elite Men, a huge result for a teenager still in school! Os is racing a full national downhill calendar this year with hopefully a few European IXS races thrown in here and there, representing CPM Sports & 417 Bike Park. Let's see how his first year of racing DH goes!
Kerry Newell is a coach at Gloucester Athletics Club working with junior athletes, and seniors with outdoor rankings from County to previous European Gold Medalist for 5K, as well as Cotswold Pentathlon working with GB athletes. Kerry won the prestigious SW Run Leader of the Year for England Athletics in 2015.
Kerry has recently returned to the track and is aiming to better her current 800m PB of 2.51! So far since the autumn of 2017 we have been working toward this goal, addressing Kerry's weaknesses, resolving some onging niggles, and implementing a strength training program.
Kerry is a qualified Athletics Coach and qualified Coach in Running Fitness and has worked for England Athletics and Welsh Athletics since 2012 as a Tutor. Kerry is currently also working as a mentor for up and coming coaches in the South West, and has been working closely with the Women into Coaching group within England Athletics, to promote and support women into coaching.
Kerry is now working on the British Athletics National Coach Development Programme to support her own coaching to the highest standard within the UK.

AT Golf Coaching is a golf coaching company operating out of Gloucester Golf Centre, the best stocked golf shop in Gloucestershire. I work closely with Alex Whittall (founder, owner, head coach) and the other professional golf coaches to keep them pain free, injury free and on the golf course (or on the range or in the studio in the winter!). We also collaborate closely to help golfers of all abilities play to the best of their ability, pain free. Together we work to identify and rectify any problems in the golf swing and restrictions in the body, that may be causing a golf related injury or preventing a golfer from reaching their full potentional.
At AT Golf Coaching, helping the client improve is the number one objective utilising the most up to date technology available in order to help us deliver the best standard of golf coaching to all abilities. Alex has a fantastic team of PGA Professionals and PGA assistant professionals working with him to help you achieve your golfing goals.