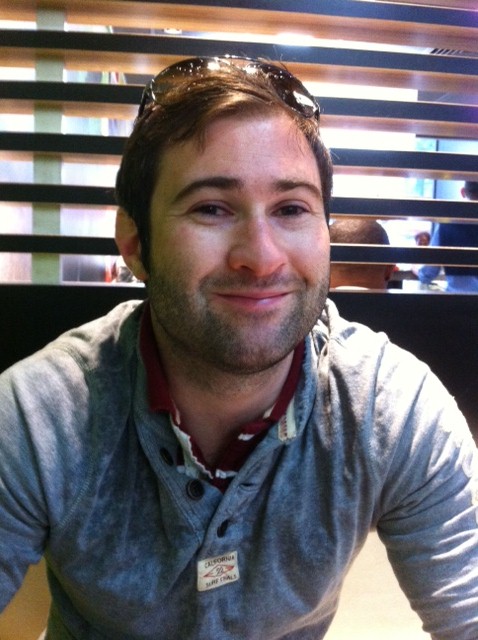 Hi, I'm Chris and I am the face behind CPM Sports. I have been a passionate sportsman for over 20 years in all sorts of sports from rugby & athletics to surfing & mountain biking, which is now my big passion. I have been studying the human body, and helping people overcome injuries and pain, for almost two decades, completing a Bachelors degree, a Master's degree in Sports Therapy at the University of Gloucestershire, and a number of diplomas & certifcations in Personal Training & Sports Massage.
Over this time I have helped hundreds of people from all walks of life, athletes and non-athletes alike, to eradicate pain, rehabilitate and prevent injuries, improve their fitness and function, and generally improve their quality of life and increase their sporting performance.
I now run my Sports Therapy clinic based in Gloucester, specialising in Golf Injuries and Running Injuries. I am also a visiting speaker at the University Hospital of Wales teaching Sports Massage to physiotherapists, and I teach Sports Massage all over the UK for one of the country's leading private sector providers.
My Philosophy
Throughout my career, I have always been amazed by the ability of the human body to deal with all the abuse and neglect that it has to cope with from all of us every day. But eventually the body needs a helping hand, and my approach to this begins with a full assessment not just of the problematic joints and muscles, but also of the movement patterns involved. Too many therapists and trainers don't (or can't) perform a suitable assessment, and guess at the cause of the problem with only a limited view of the full picture.
After a complete assessment, I will develop a fully individualised and integrated program of hands-on therapy and rehabilitative or corrective exercise to resolve the problem as quickly as possible, while fitting into your busy life. Finally, you will receive preventative exercises and advice to stop the problem returning, or we can continue with more advanced training techniques to help improve your fitness and overall quality of life, or increase your sporting performance.
My goal is to help you manage and prevent injuries yourself, as much as possible. Sometimes advice, guidance and supervision is needed for an extended period of time, but this is always discussed in advance. Unlike some other types of therapists, I will not keep you coming back every few weeks for the rest of your life. This is never a good rehab plan, but it is a brilliant business model for them. Never forget that.
My Background
As a certified teacher, I travel all over the country teaching sports massage, for Sports Performance Services (one of the leading providers in the UK). I have previously taught for Cardiff Metropolitan University (formerly UWIC), Gloucester College and at the prestigious RAF College Cranwell. I have also previously worked for Dean Close School in Cheltenham, where I was responsible for the biomechanical screening and injury prevention program.
I am a memeber of the Society of Sports Therapists and the Sports Massage Association, and my qualifications include:
Master's degree (MSc) in Sports Therapy
BSc(Hons) Sports Coaching
Certificate in Higher Education in Sports Massage
Certificate in Advanced Massage Therapy
Certificate in Teaching (CTLLS)
Diploma in Personal Training
NASM Golf Fitness Specialist
Clinical Neck Rehabilitation (Chris Worsfold, specialist physiotherapist)
Foot & Ankle Assessment for Gait Dysfunction & Injury (Paul Harradine PhD, Podiatrist & author)
Running Repairs (Tom Goom, Running Specialist physiotherapist)
Fascial Manipulation Level 1
Kinesio Taping
UKSCA Planning Effective Programs
UKSCA Plyometrics Agility & Speed
UKSCA Improving Sports Performance
Sports Specific Training
Olympic Weightlifting Instructor
Speed Agility Quickness Coach
Nutritional Advisor & Weight Management Specialist
Fat Loss Strategies
Extreme Circuits (tyre flipping, battling ropes, power bags, strongman training, & lots of other cool stuff)
To find out how I can help you, or more information, please contact me here.